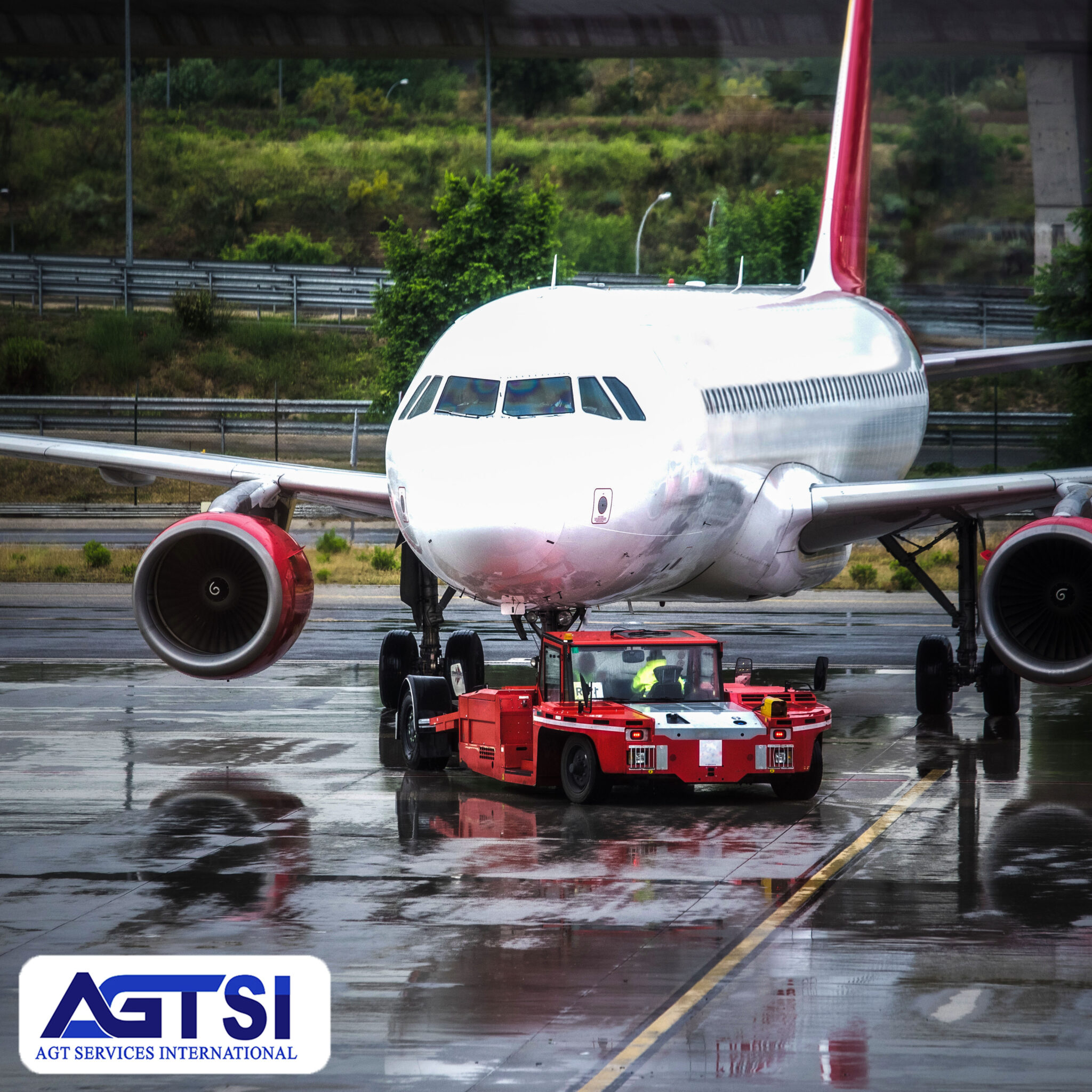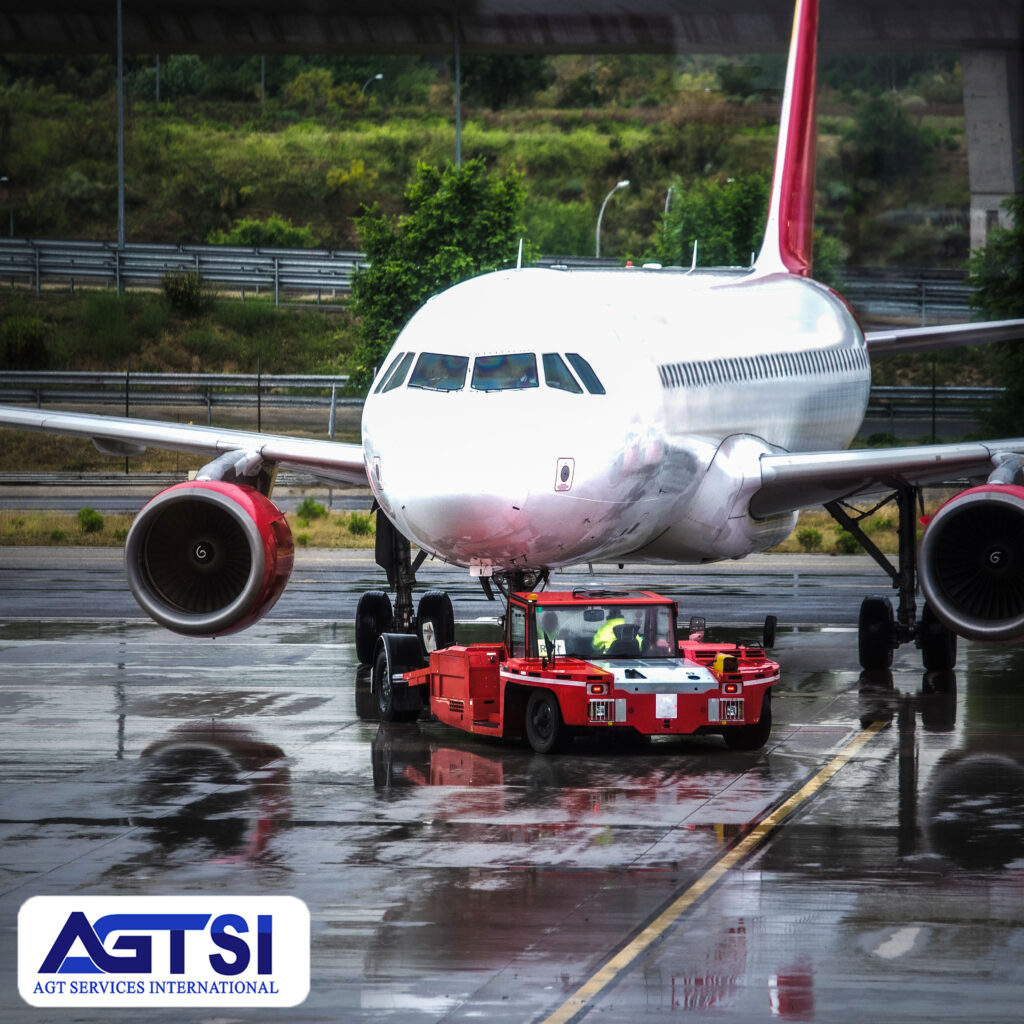 Manpower Recruitment Services for the Airline and Aviation Industries: AGT Services International
The airline and aviation industries encompass a diverse range of sectors, including airports, air transport, air travel agencies, cargo carriers, aircraft manufacturers, aviation services, and related businesses. Pakistan, with its vast pool of skilled professionals, offers an abundant supply of talent to cater to the global demands of these industries. At AGT Services International, we specialize in connecting international clients with the finest Pakistani manpower, delivering exceptional value and expertise to the airline and aviation sectors.
Introduction:
AGT Services International is a licensed manpower recruitment agency committed to providing top-notch services to clients across the globe.
We specialize in providing manpower recruitment services to countries such as Saudi Arabia, UAE, Malaysia, Qatar, Oman, Bahrain, and several European countries including Romania, Poland, Germany, Portugal, Italy, Norway, Denmark, Sweden, Finland, Hungary, Turkey, and the United Kingdom. Our expertise covers all trades, ranging from general workers to skilled and semi-skilled technicians, engineers, executives, and office staff.
We cater to various industries such as Construction, Oil & Gas, Production & Manufacturing, Hospitality & Tourism, Airline and Aviation, FMCG, Security Guard Services, Food & Agriculture, HVAC and RAC, Transport & Trucking, Healthcare etc. We pride ourselves in our ability to deliver customized and precise manpower solutions to meet the unique requirements of each client.
Trust us to provide you with the right manpower for your organization in the Airline and Aviation Industries, manpower that will directly contribute to the success and growth of your organization.
Some Key Roles and Trades in the Airline and Aviation Industries that AGTSI Can Provide You With;
Pilots, Ramp Agents, Air Traffic Controllers,    Aviation Mechanics, Baggage Handlers, Flight Dispatchers, Airport Vehicle Drivers and Operators, Airport Cleaners,  Airport Custodial Staff, Aircraft Cleaners, Cabin Cleaners, Cargo Handlers,  Customer Service Representatives,  Catering Staff, Retail and Duty-Free Sales Associates, Maintenance Personnel, Ground Service Equipment Maintenance Workers, Flight Attendants, Airline Ticketing Agents, Security Personnel, Airline Customer Service Agents, Airline Sales and Marketing Representatives, Ground Support Equipment Operators, Airport Operations Managers, Airport Security Personnel,  Airline Operations Controllers, Airport Firefighters,  Aviation Security Managers, Passenger Service Agents, Air Marshal, Aviation Safety Inspectors, Airport Security Officers,  Emergency Response Coordinators, Ramp Safety Officers,  Aviation Firefighters/Rescue Personnel, Airport Security Consultants
Benefits of Hiring Pakistani Manpower for the Airline and Aviation Industries:
Pakistan boasts a highly talented and versatile workforce, making it an ideal source for manpower in the airline and aviation industries. Our country produces professionals in various fields, including pilots, cabin crew, air traffic controllers, ground staff, maintenance technicians, engineers, cargo handlers, security personnel, airport custodial staff and more. AGT Services International has access to this vast talent pool and provides efficient recruitment solutions tailored to meet the unique requirements of each client.
Choosing Pakistani manpower for your organizaton's hiring needs can provide numerous advantages. Some notable benefits include:
Expetise and Competency:
Pakistani workers in the airline and aviation industries undergo rigorous training programs and possess a deep understanding of industry standards and best practices. They exhibit exceptional technical skills, ensuring efficiency and safety within operations, from the Flight Crew, to Safety and Security Personnel to Baggage Handlers.
Strong Work Ethic:
Pakistani workers are recognized for strong work ethic, diligence, commitment, and discipline. They embrace challenges, adapt quickly, and strive to deliver exceptional results.  They demonstrate professionalism, reliability, and complete commitment to their work.
Hard Workers:
Working hard is a key part of Pakistani culture.  So much so that hard work is sometimes equated to honor in society.  This makes Pakistani workers very hard workers, making them invaluable assets for any institution operating in the airline and aviation industries.
Cost-Effectiveness:
By recruiting manpower from Pakistan, international clients can benefit from competitive labor costs without compromising on quality. This cost advantage contributes to enhanced profitability and competitiveness within the airline and aviation sectors.
Long Term Employees:
Workers from Pakistan prefer long term employment because they must also support and provide for their families back home and therefore, prefer job stability over much else.  Pakistani workers try and avoid changing jobs as much as possible.  Such employees tend to work harder, and are willing to put in extra effort to gain favor with their employers.  This makes them highly valued employees in any industry.
Love to Work Abroad:
Pakistani workers face many problems at home, such as low wages, high unemployment, job instability, poor working & living conditions etc.  Working abroad allows them to overcome all these issues. Moreover, working abroad also offers Pakistani workers the chance to learn new skills and technologies, experience new cultures and places, meet new people etc.  Because of this desire to work abroad, Pakistani workers easily fit into foreign cultures and work environments quite readily and prove to be some of the best workers for their employees.
Cultural Adaptability:
Pakistani professionals are known for their adaptability and ability to work in diverse cultural settings. They possess excellent communication skills, enabling effective collaboration with teams from different backgrounds.
Language Proficiency:
Many Pakistanis are good in English, making communication with customers and employers quite convenient. Additionally, proficiency in other languages is also prevalent.  Moreover, we at AGT, with the help of our training institute (AGT Institute of Technical and Professional Education) can teach your new Pakistani recruits any language that you desire, through our crash courses, before they leave Pakistan to join their new job in your company. 
Why Should AGTSI be Your Trusted Manpower Recruitment Partner for the Airline and Aviation Industries?
AGT Services International stands out as one of the premier manpower recruitment agencies in Pakistan, specializing in the airline and aviation industries. Our company offers a comprehensive suite of services, including candidate sourcing, screening, and selection. We conduct thorough background checks, verify qualifications, and assess candidates' suitability for specific roles, ensuring that our clients receive top-tier talent. Here's why AGT Services International is the preferred choice:
Our Experience as Trainers and Teachers:
Being a renowned training institute for a many different industries, including various Airline and Aviation Industries, gives AGT Services International a big advantage when it comes to recruiting professionals for any field.  Our training institute's expertise significantly enhances our ability to select, evaluate, and recruit professionals for the Airline and Aviation Industries. We have a deep understanding of the industry's requirements, technical aspects, and training standards, enabling us to identify top talent and match them with the right opportunities. By leveraging our knowledge, connections, and practical experience, we consistently deliver the best talent to meet the specific needs of our clients in the Airline and Aviation Industries.
Extensive Network & Industry Connections:
With our extensive network of industry contacts, AGT Services International has built strong relationships with airlines, airports, air travel agencies, cargo carriers, and aviation service providers. This network allows us to identify the most qualified and suitable candidates for our clients, streamlining the recruitment process.
Rigorous Selection Process: Our Team of Over 100 Industry Experts:
We employ a meticulous selection process, including candidate screening, interviews, and skill assessment and compatibility. We have on our panel over 100 internationally experienced experts from all industries and trades including Airline and Aviation Industries.  These experts are mainly responsible for vetting, screening, evaluation and assessment of potential candidates according to client and industry standards.  This makes the whole process of recruitment a lot easier, reliable and faster and ensures that only the best candidates get shortlisted for the client.
Our Low Cost Hiring Solution:
As a low cost hiring solution, AGT also trains fresh candidates for clients needing to hire airline and aviation workers, as per client requirements and industry standards. 
Being a training institute as well, we have over 100 international industry experts on our panel.  These experts train the most promising candidates as per industry standards, with an emphasis on hands on, practical training.  These trainees are young, energetic individuals who are eager to prove themselves and are hardworking, loyal and eager to perform.   Furthermore, being inexperienced (although well trained), they are perfectly happy working for lesser salaries as novices, compared to their experienced counterparts.
Tailored Training Programs for your New Recruits for the Airline and Aviation Industries:
AGT Services International also provides customized training programs for your selected candidates if you so desire. We understand that every institution has unique requirements, and our expert trainers are skilled in developing training programs that conform to these specific requirements or needs. 
These programs are designed upon whatever the client wishes to train their manpower in, such as company specific procedures, operations, protocols, best practices, safety, additional skills etc., to ensure that the new hires are fully equipped to carry out their job responsibilities efficiently. 
Our customized training services are not limited only to curriculum provided by the client, rather, our industry experts will create a new curriculum from scratch if needed.
Reliability & Integrity; Ethical Recruitment Practices:
We prioritize transparency, ethical practices, and long-term partnerships. Our track record of successfully placing workers from the airline and aviation industries in reputable organizations speaks volumes about our credibility.
Our agency prioritizes ethical recruitment practices, ensuring transparency between all parties involved. Our commitment to ethical recruitment extends to providing accurate and transparent information to job seekers, guiding them through the process, helping them make informed decisions.  The new employees are given a comprehensive briefing drawn upon the terms and conditions of their employment contract; 
We call this our 'Clear Briefing'.
Clear Briefing Given to Candidates:
The items given below are explained to new hires in official, on-camera interviews.  To clarify, this is done to make all terms, conditions and requirements clear to the hires.  Furthermore, these briefings help prevent any disputes that might occur in the future. 
Upon completion of the briefing session, the new hires are required to sign a statement confirming that they understand and accept all terms and conditions plus all duties.  Moreover, for the sake of clarity, these signed statements are prepared in both, Urdu and the host country's language.  The employer receives copies of both the recorded briefing as well as the signed document for their perusal and record.   
What is this briefing about?
Salary and benefits offered by the hiring company.
Overtime opportunities as per the host country's labor law.
Food – Provided or not provided by the employer?
Details about the accommodation facility being provided by the employer.   
Availability of transport facilities like pick and drop from residence to work site and back to residence.
Provision of Air tickets – one way or two way?
Details about the job contract and its requirements.
Job description explained in complete detail.
Leaves like annual leaves or total leaves etc.  All about the company leave policy.
Probationary period
Anything else that might be related to the employer's expectations from the new employee and vice versa.
The new employee is required to sign a document stating that they understand and accept all of the above.  This document is for our archives.
Our Comprehensive Suite of Services Makes Recruitment Easy and Fast:
Our comprehensive suite of services takes care of all our clients' recruitments related to hiring from Pakistan.  We provide our clients will all relevant services under one roof, making recruitment easy and stress free.   Furthermore, our services are customizable as per the requirements of our clients.
Our Services:
Our key services have been summarized below
1. Manpower Recruitment
AGTSI offers complete recruitment, staffing, and talent search services for businesses and industries of all types. We are experts at identifying and selecting the best candidates for all your hiring needs. (Read More)
2. Trade Testing
Our team is dedicated to help finely assess the skills and knowledge of candidates by providing all-inclusive trade test services.  You will be given access to the best and most well-equipped trade testing labs/workshops in Pakistan at AGTSI.
As the best manpower recruitment agency in Paksitan for various industries, we offer outdoor trade testing as well.  Outdoor trade testing is important for real time assessment of the skills and abilities of drivers etc. and other fields requiring outdoor testing.  As a matter of fact, this allows companies to assess candidates in real-world settings while using actual equipment and facilities.  Please note here that we only use the best equipment and facilities for our outdoor tests.  (Read More)
3. Training / Customized Training
We train new hires or complete workforce groups for top-level performance through our refresher courses, short-term training, and customized training programs. (Read More)
4. Visa Processing & Travel Arrangements
Besides our other services, we can also provide visa processing services if the client wants.  Furthermore, our sister concern, AGT Travel, and Tourism can make travel arrangements for the client's workforce if needed. 
Ongoing Support:
AGT Services International maintains constant communication with clients and employees, providing support throughout the recruitment process and even after placement. We ensure smooth integration and address any concerns promptly.
Building Trust with International Clients:
AGT Services International prioritizes client satisfaction and understands the significance of trust in the recruitment process. We strictly operate on a complete transparency policy with our clients.
Track Record of Success:
AGT Services International has a proven track record of successfully matching top talent with reputable international employers. Our satisfied clients testify to our commitment and dedication.
Long-Term Partnerships:
We strive to build long-term relationships with our clients, focusing on their success and growth. Our dedicated account managers provide ongoing support, ensuring client satisfaction throughout the partnership.
Conclusion:
AGT Services International is dedicated to providing top-quality manpower recruitment services to the airline and aviation industries. With our extensive industry knowledge, access to a skilled workforce in Pakistan, and commitment to excellence, we are the ideal partner for international clients seeking exceptional talent. Trust AGT Services International for all your manpower recruitment needs, and let us help you build a high-performing team that drives success and growth within the airline and aviation sectors.
Why should I consider hiring manpower from Pakistan for the airline and aviation industries?
Pakistan offers a vast pool of skilled professionals with expertise in various roles within the airline and aviation industries. Hiring manpower from Pakistan provides access to competent, cost-effective talent, multilingual capabilities, and a commitment to excellence.
How can AGT Services International help me in finding suitable candidates for my company?
AGT Services International specializes in manpower recruitment for the airline and aviation industries. We have an extensive industry network, conduct thorough candidate screening, and provide tailored solutions based on your specific requirements, ensuring you receive qualified and suitable candidates.
What is the recruitment process followed by AGT Services International?
AGT Services International follows a streamlined recruitment process that includes candidate sourcing, screening, verification of qualifications, and assessments. We handle all aspects of the process, including documentation, visa processing, and travel arrangements, making it hassle-free for our clients.
How long does the recruitment process take?
The duration of the recruitment process depends on several factors, including the availability of suitable candidates, the complexity of visa processing, and the specific requirements of the employer. AGT Services International strives to expedite the process while ensuring thorough candidate screening and compliance with legal procedures.
How does AGT Services International ensure the quality and reliability of the candidates they provide?
AGT Services International adheres to strict quality control procedures. We thoroughly vet candidates, verify their qualifications, conduct background checks, and assess their suitability for specific roles. Our commitment to excellence ensures that you receive high-quality and reliable candidates.
What are the benefits of working in the international airline and aviation industries?
The international airline and aviation industries offer exciting career opportunities, competitive salaries, professional growth, and exposure to a dynamic and global work environment. These industries also provide the chance to work with cutting-edge technology and gain valuable experience.
Will AGT Services International assist me with the visa and documentation process?
Yes, AGT Services International provides comprehensive support throughout the entire recruitment process, including assistance with visa processing and documentation. Our team will guide you through the necessary steps, ensuring a smooth transition to your overseas employment.
What support can I expect from AGT Services International after I am placed in a job abroad?
AGT Services International remains committed to your well-being and success even after you are placed in a job abroad. We maintain regular communication, address any concerns or issues that may arise, and provide support to ensure your smooth integration into the new work environment.
How can AGT Services International help me in finding job opportunities in the airline and aviation industries?
AGT Services International specializes in connecting Pakistani individuals with job opportunities in the airline and aviation industries worldwide. We have a wide network of industry contacts and assist in matching your skills and qualifications with suitable positions.
How can I apply for jobs through AGT Services International?
To apply for jobs through AGT Services International, you can submit your resume and relevant documents through our online portal or contact our recruitment team. We will review your profile, assess your qualifications, and match you with suitable job opportunities in the airline and aviation industries.