Verify Recruitment Agency Registration
Verify Recruitment Agency Registration for Teleport Manpower Consultant below. Our Overseas employment promoter License is valid as a Pakistani Recruiter for Gulf countries. We provide recruiting services for Oman, UAE, Saudi Arabia, Kuwait, and other GCC members. Hire legitimate manpower recruiters in Pakistan. Contact us today with your Requirements.
AGT Services International is approved organization from the Government of Pakistan – Ministry of Oversees Pakistanis & Human Resource Development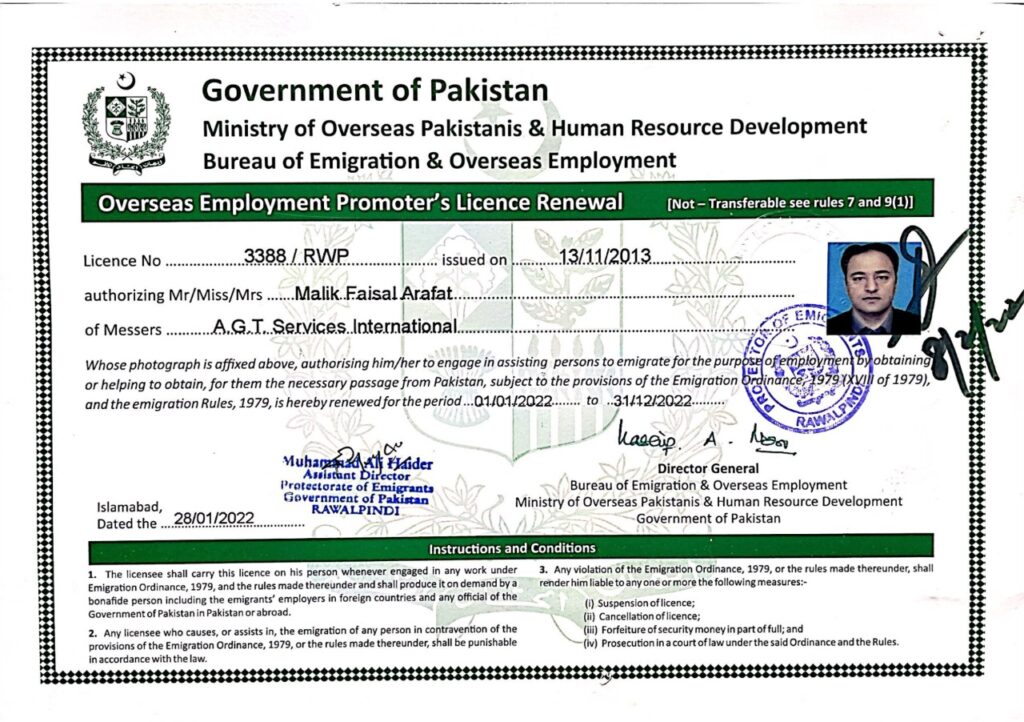 Click below to view relevant membership certificates and important documents.