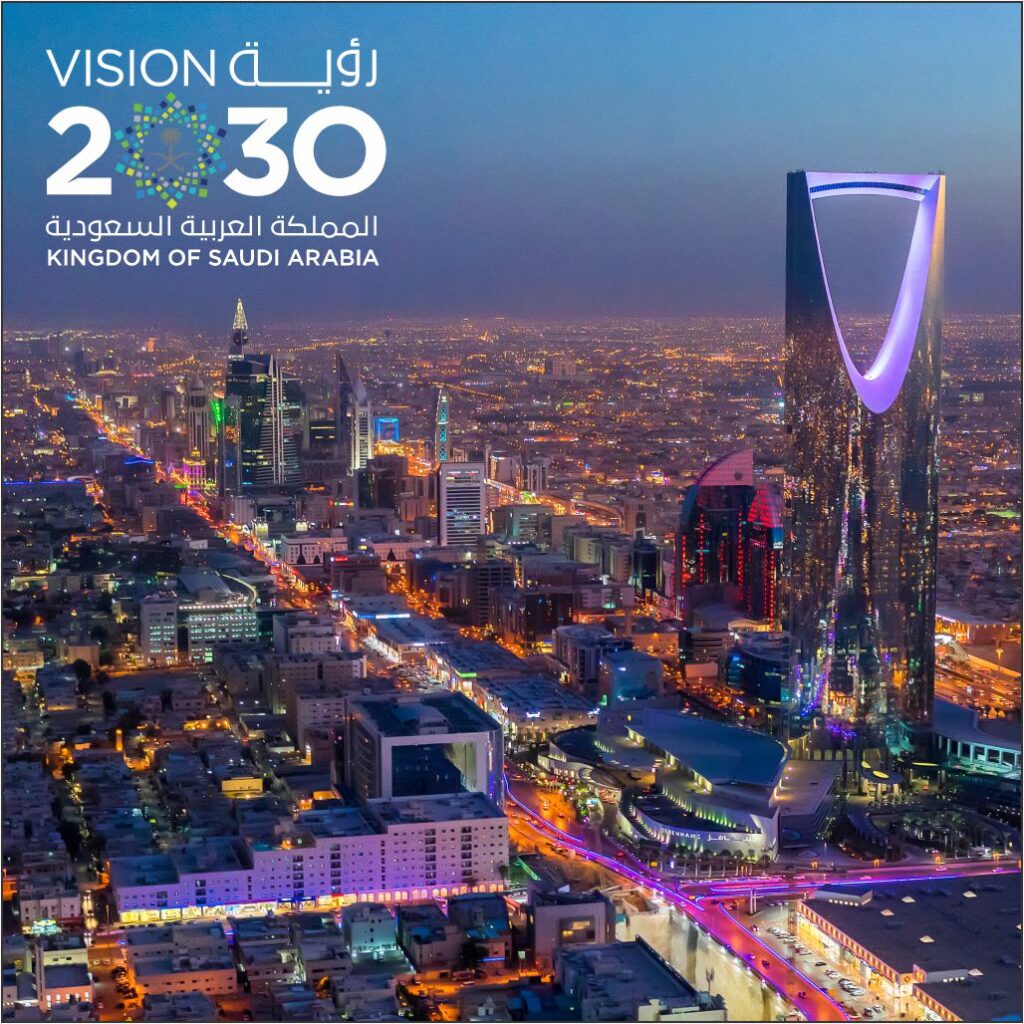 Best Manpower Recruitment Agency for Saudi Arabia in Pakistan
أفضل وكالة لتوظيف القوى العاملة للمملكة العربية السعودية في باكستان
AGT Services International is known to be the best manpower recruitment agency for Saudi Arabia in Pakistan.  The many clients we have there will gladly testify to this fact.  Many large and well known Saudi companies happen to be on our panel.  We enjoy very close relations with these clients.
Saudi Arabia's Vision 2030 & AGT Services International
Thanks to Vision 2030, KSA is going to see a rise in manpower demand in various industries.  These include construction, mechanical, manufacturing, tourism, hospitality, healthcare, education, telecom, and security industries. We, on the other hand, are fully equipped to provide any kind and size of workforce for any industry.   AGTSI specializes in providing laborers, engineers, craftsmen, tradesmen, professionals, and managerial staff. 
We are the  best manpower recruitment agency for Saudi Arabia in Pakistan.  AGTSI has been providing manpower recruitment, trade testing, and training services to Saudi employers for a number of years. Our company has strong ties with Saudi businesses and furthermore, have had a positive experience working with them. We have helped place many laborers, skilled workers, semi-skilled workers, professionals, and executives in Saudi Arabia whether directly or indirectly.  Thanks to our careful selection process and good relationships with clients, we've never had any complaints.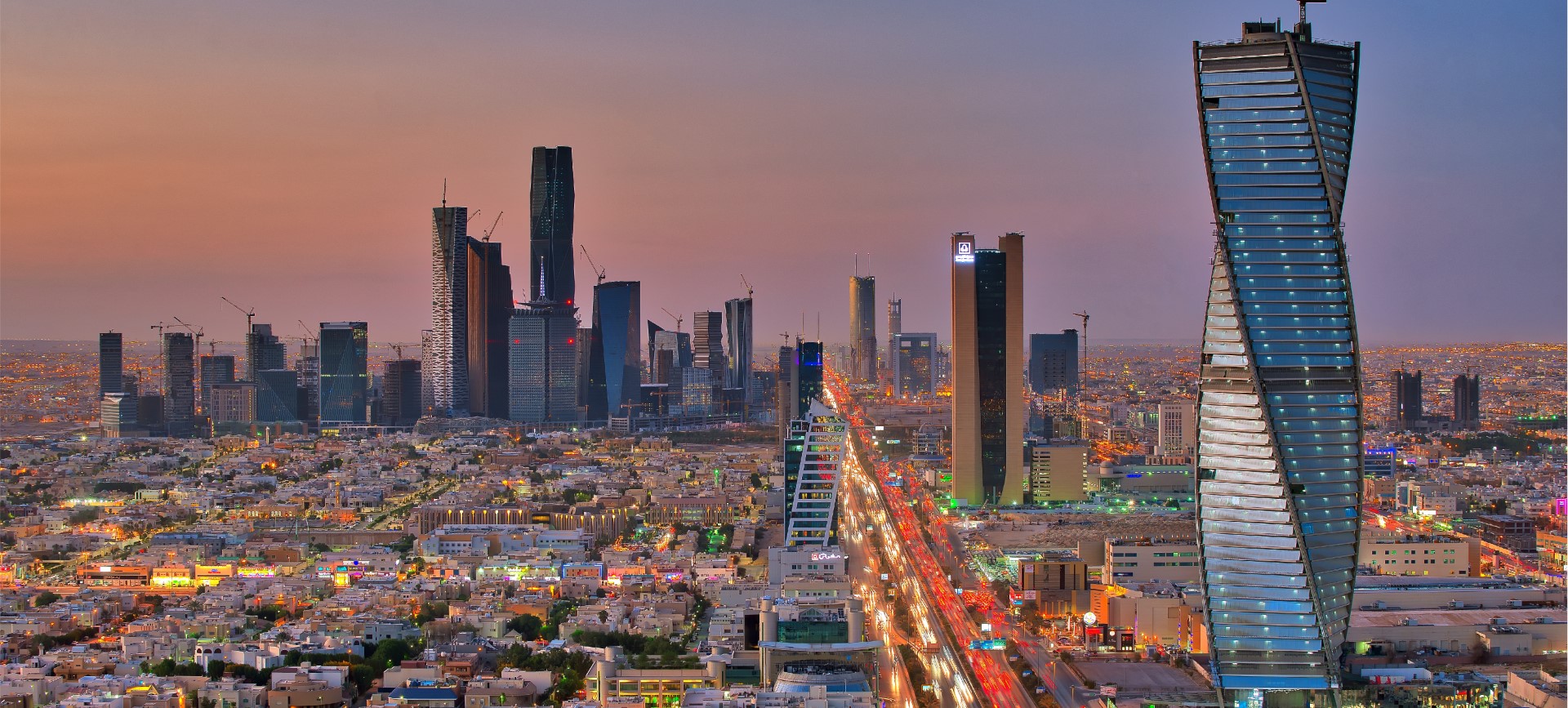 Reasons Why Pakistani Workers Find Saudi Arabia So Attractive
There is always a huge demand for jobs in Saudi Arabia here in Pakistan.  Our people hold Saudi Arabia very dear to their hearts and love to work there.  There are many reasons Pakistanis are so strongly attracted to Saudi Arabia–some have been highlighted below;
1. Strong Ties To Saudi Arabia:
Pakistan has strong ties with Saudi Arabia.  Many Pakistanis have worked there for multiple generations for the past 60 years or more.  Subsequently, many have close relatives living and working in Saudi Arabia. The country's longstanding ties and familiarity make it an attractive place for Pakistanis to work.  To make a point, KSA is like a second home to many Pakistanis.  
2. Close Proximity To The Haramain - The Two Holy Mosques
Going for Hajj or Umrah is a dream and an aim for all Muslims.  This is true for Pakistanis too.  Obviously, they realize that living and working in KSA can make doing so easier for them, that is, if their company or sponsor is okay with it. 
3. Affinity For Saudi Culture
Pakistanis have a strong liking for KSA and its culture.  This is because KSA is the birthplace of Islam and also because its culture is similar to theirs. Many aspects of Pakistani and Saudi culture, including religion, family structure, norms, social structure, and hospitality are similar. Moreover, Pakistanis love Arabic as it is the language of the Holy Quran.  To sum it up, very few cultural differences and a love for the language and customs makes the living and working in Saudi Arabia easier for Pakistanis
EMPLOYERS - Why We Are The Best Manpower Recruitment Agency for Saudi Arabia in Pakistan for YOU
Pakistan is a major source of labor for KSA, specifically, for its construction and mechanical industries.  In fact, as per the Saudi Ministry of Human Resources and Social Development, there were over 1.3 million Pakistan workers in KSA, as of 2020. KSA's Construction and mechanical industries employ a mix of skilled, unskilled, professional and managerial staff.
Just to be clear, skilled workers like electricians, plumbers, masons and welders  etc. have specialized training in specific aspects.  By comparison, unskilled workers are responsible for tasks such as lifting and moving materials etc. Furthermore, professional and managerial staff oversee projects and  overall management etc. 
Working in construction and mechanical industries can be physically difficult and dangerous.  This is, firstly, due to the nature of work, and secondly, because of the weather in KSA.  To make a point, Pakistanis are well suited to these conditions because of their physical and mental conditioning.  This is so because 60% of Pakistan has weather conditions similar to those in KSA.  In short, hiring your workforce from Pakistan through us, the best manpower recruitment agency for Saudi Arabia in Pakistan, holds many benefits. 
Benefits of Hiring Workers Through The Best Manpower Recruitment  Agency in Pakistan
We have vast experience working with Saudi organizations.  This makes us good at understanding Saudi clients.  Consequently, it allows us to better identify the type of talent that meets their expectations. 

You can be sure that you will get the best Pakistani manpower through us.  Thanks to the vast international industry experience of our staff. 
We offer all services needed by you under one roof.  Truth be told, this is a rarity here, and safe to say, we are the only ones in Pakistan who do so. 
And finally, we make the whole process much more reliable, fast and convenient for you. 
An Employer Can Get All The Services They Need Under One Roof
AGT Services International is the best manpower recruitment agency for Saudi Arabia in Pakistan.  It offers a wide range of services related to manpower recruitment as described below, all under one roof.  No other company in Pakistan can claim this.  
A summary of our services:
Manpower Recruitment Services 
We provide all-inclusive recruitment services, staffing solutions and executive search services for all types of business and industry. AGTSI specializes in talent search and short-listing the best people for all your hiring needs. (Read More)
Trade Testing Services 
Our team is dedicated to help finely assess candidates' skills and knowledge by providing all-inclusive trade test services.
As the best manpower recruitment agency for Saudi Arabia in Pakistan, we offer outdoor trade testing too.  Outdoor trade testing is compulsory for the correct assessment of skills and abilities of drivers, heavy machinery operators, mechanics, auto technicians etc.  In fact, this allows companies to evaluate candidates in real-world settings while using actual equipment and facilities.  So as to make it clear, we use only the best equipment and facilities for our outdoor testing.
Training Services
We offer a variety of refresher courses, short-term training programs, and custom training programs to equip your workforce with the skills they need for top-quality project implementation. (Read More)
Why Choose Workers from Pakistan
Pakistan has a large pool of skilled and unskilled workers from all kinds of industries. These workers are known for their hard work, loyalty, skill and ability to learn.  Moreover, their ability to work in harsh weather is truly impressive. This, most definitely, makes them a good choice as workers for KSA.
The Toughest of Workers Who Have Proved Themselves
Pakistan has a variety of climates, including hot, dry deserts, snowy mountains, and humid regions, with about 60% of its geographical regions having similar weather to Saudi Arabia. This means that Pakistani workers are well suited to working in Saudi Arabia since they're good at working in harsh weather conditions. Pakistanis have been working in Saudi Arabia for over 60 years, with many having family ties to the country, making it feel like a second home. 
Pakistani workers have played a key role in the development of KSA, particularly in the field of road work and construction, which is demanding work in a hot climate.
Excellent Range of Skill, Knowledge & Experience
Pakistan is a known exporter of very high quality products from different industries.  So much so that its textiles, sports goods, surgical equipment, garments, leather goods, crockery, and electrical products etc. are world famous.  As a result, Pakistan produces excellent factory workers, general labor, skilled, semi-skilled workers, craftsmen, and tradesmen. Its construction industry workers, teachers, doctors, paramedic staff, and engineers also happen to be some of the best. 
To conclude, as the best manpower recruitment agency in Pakistan for Saudi Arabia, we can provide any type of talent from any industry for all your hiring needs.
JOB SEEKERS - Why We Are The Best Manpower Recruitment Agency for Saudi Arabia in Pakistan for YOU
Get in touch with us if you want a good job in Saudi Arabia.  AGTSI is one of the best manpower recruitment agencies for Saudi Arabia in Pakistan and can help you find a great job.
Great Salaries, Benefits and Job Security in Saudi Arabia
KSA is currently undergoing major economic changes as part of its Vision 2030 plan.   As a result, demand for migrant workers is going up.   In addition, the said plan also focuses on improving living and working conditions for expats.  As an example, two of the key directives given on Vision 2030's site, under the topics of  'A Thriving Economy' and 'Increase Employment' are:
1- 'Improve Living Conditions for Expats'
2- 'Improve Working Conditions for Expats'
(source: https://www.vision2030.gov.sa/v2030/overview/). 
This, of course, is great news for people wanting to work in Saudi Arabia.
Strong Ties With Saudi Companies
Being the best manpower recruitment agency for Saudi Arabia in Pakistan means that we are the best at our job.  That is to say, our commitment to honesty and transparency is unparalleled.  Furthermore, we always make customer satisfaction our No. 1 priority.  Consequently, Saudi clients trust us, resulting in very strong ties with them.    
Our Policy of Complete Transparency
We strictly follow a 'complete transparency' policy.   Our focus on honesty and transparency helps to build trust between all involved, and ensures that there are no misunderstandings or issues that could cause problems down the line.  For one, we never make compromises on merit, and two, we check and recheck the authenticity of all documents and references provided by a candidate.  In addition, we maintain complete transparency with our candidates, clearly explaining everything the employer has or does not have to offer. 
In conclusion, we never over-state or sugarcoat facts, whatever the case.  
Our Policy of Complete Transparency
The items given below are explained to new hires in official, on-camera briefings.  To clarify, this is done so that all terms and conditions are crystal clear for the employee.  Furthermore, the recorded briefings help us resolve any disputes that occur in the future.  Additionally, employees will also sign a statement which confirms that they understand and accept all terms and conditions, including their duties.  Moreover, to really make things transparent, this signed statement is prepared in Urdu as well as the host country's language.  In addition, the employer receives copies of both the briefing as well as the signed document for their perusal and record.   
What is this briefing about?
1- Salary and benefits offered by the hiring company.
2- Overtime opportunities as per Saudi labor law.
3- Food – Provided or not provided by the employer?
4- Details about the accommodation facility being provided by the employer.   
5- Availability of transport facilities like pick and drop from residence to work site and back to residence.
6- Provision of Air tickets – one way or two way?
7- Details about the job contract and its requirements.
8- Job description
9- Leaves like annual leaves or total leaves etc.  All about the company leave policy.
10- Probationary period
11- Anything else that might be related to the employer's expectations from you and yours from the employer.
12- You will be required to sign a document stating that you understand and accept  all of the above.  This document is for our archives.
In conclusion, we are the best manpower recruitment agency for Saudi Arabia in Pakistan, therefore, if you would like us to find you a great job there, then, please leave your details on the Job Seeker Portal on this website, and subsequently, someone from our office will get in touch with you.
Industries we are serving