Our
Training Services
We provide refresher courses / workshops to upgrade the skills of your new hires, and customized training programs to train them in company specific procedures, technologies or operations.  
About AGT Institute of Technical & Professional Education
Internationally Recognized Technical & Professional Vocational Training Institute
AGT Services International also offers training services to its manpower recruitment clients to train new recruits for their  upcoming projects as per their requirements and job descriptions in a proper way.  For this we use our sister concern AGT Institute of Technical & Vocational Education . 
Founded in 2005 by Malik Faisal Arfat as a vocational training institution, from humble beginnings,  AGT Institute of Technical & Professional Education has now become one of the leading technical and vocational training institutions in Pakistan.  It is now offering around 70 courses in various fields and has successfully trained over 50,000 people and trade tested and certified over 120,000 people.
AGT Institute of Technical & Professional Education specializes in technical and vocational training and trade testing.  
AGTIT&PE is responsible for conducting all the training and trade testing activities for our manpower recruitment business.  Some of the main features of AGT institute are as follows;
Highly qualified & Gulf-returned, experienced industry specialists on staff and panel:
AGT hires only the best and most well reputed people as instructors.  All our instructors are highly qualified, Gulf returned, highly experienced industry experts.  The vast experience of our instructors greatly benefits our students and trainees, making us one of the best training centers in Pakistan. 
State of the art labs and workshops:
We have state of the art labs and workshops which are fully equipped with tools, machines, instruments and a big range of consumables so that our students can have more practice and further polish the skills that they're learning.
Updated curriculum:
We conduct trade tests for foreign clients almost every week.  Because of this our instructors get to meet delegates, foremen, supervisors and highly qualified representatives from different foreign companies who come here to conduct tests and interviews.  Therefore, through discussions with these people we add latest and advanced theories, techniques, tips and tricks to our curriculum.  
Given below are a few details about the category of courses we offer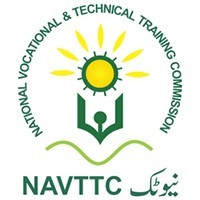 BUREAU OF EMIGRATION & OVERSEAS EMPLOYMENT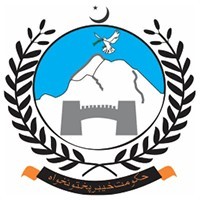 THE CHAMBER OF COMMERCE
PAKISTAN OVERSEAS EMPLOYMENT PROMOTERS ASSOCIATION
FEDERAL BOARD OF REVENUE GOVERNMENT OF PAKISTAN
Refresher Courses / Workshops
These refresher courses/workshops are offered on our client company's demand to those candidates who have already been selected and their recruitment process is still underway.  Once selected, our company suggests to the client company to get these courses for their new recruits.  
These are special training workshops of one day, two day, 3 day or 1 week duration.  This training is provided according to the instructions of the client company or the Job Descriptions of the new hires to upgrade their skills.
Customized Training Program
Our 'Customized Training Program' is designed to train your new workforce in any subject, technique or procedure that may be specific to your company or your requirements.  These programs can cover topics like security training, safety training, training in specific procedures or workflow, training for certain machinery, company policy, company good practices, ideal employee behavior and ethics etc.  You have the option to either provide the syllabus yourself or we could design one for you.  Our customized training program is designed to minimize time and money spent by an organization in training its new recruits in the host country, while on their payroll.  We will make it so that your new recruits will be ready to start work immediately upon arrival, no down time or breaks for training.   
AGT Institute of Technical & Professional Education Offers the following training program certificate and diploma
Refrigeration and Air condition
Computerized Accounting Course
for more details visit website of AGT Institute of Technical & Professional Education